A Survival Kit for Endodontic Practice
$299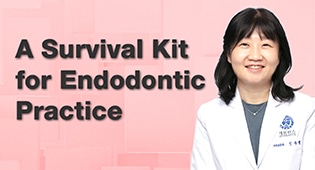 Lecture
A Survival Kit for Endodontic Practice
0/5
The presented lectures are about the topics that many clinicians come across in their daily practice. Proper diagnosis, treatment planning, and technical issues about a cracked tooth are described. And NiTi file usage and a new filling method using calcium silicate-based sealers are introduced. And a topic for an intentional tooth replantation will help clinicians who consider this last option for saving an endodontically tooth.
Video:
1. Diagnosis of a tooth with biting discomfort – Crack or VRF?
Video:
2. Canal filling using calcium silicate based sealers
Video:
3. Intentional Tooth Replantation
Video:
4. How to use NiTi Files?
Reviews
Our course begins with the first step for generating great user experiences: understanding what people do, think, say, and feel. In this module, you'll learn how to keep an open mind while learning.
0
Rated 0 out of 0 Ratings